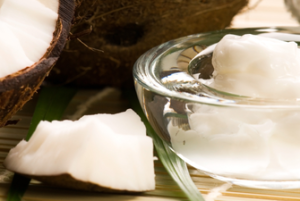 Coconut Oil is a Superfood that has come of age. Its many health benefits are attributed to the presence of Lauric Acid, Capric Acid and Caprylic Acid with its inherent properties of anti-oxidant, anti-fungal, anti-bacterial and anti-microbial.
Coconut oil can be a large part of maintaining good health and can be used for skin and beauty care. Its uniqueness and versatility makes it a "must have" as a stand-alone giant among all dietary and cosmetic oils.
Due to its inherent healing properties, coconut oil has benefits in many areas of physical health, such as heart disease, weight loss, metabolic imbalance, immunity, diabetes, bone strength and dental care, to name a few. See Health Care.
Coconut oil has already become a hit in many kitchens but now it is being used as a do-it-all source for many beauty tasks from hydrating skin and hair to reducing premature signs of aging. See Skin & Beauty Care.
Related Posts
56

Surprising Skin and Beauty Uses for Coconut Oil Coconut oil is not just for eating; it has incredible uses as a beauty and cosmetic aid. Skin Care Moisturizer Coconut oil is an excellent and effective moisturizing oil for the skin. It works on all skin types, including dry skin. The…

55

Virgin coconut oil is a nutritional powerhouse and source of energy. Its unique combination of fatty acids with powerful medicinal properties can have a profound and beneficial effect on health. Some of the many health benefits of coconut oil include the following: Bone Health  Coconut oil improves the ability of…